Relax & Enjoy
Are you looking for a centrally situated hotel? A place where you can relax and at the same time have a good time? No need to look any further!
The Grand Hotel Amstelveen offers it all!
In and around the hotel.
Relax and stay fit!
In our hotel there is a gym available for our guests. It is free of charge during your stay. We have various exercise and workout equipment, also yoga mats to train and relax after a full day program. The fitness room also has television to use during your workout.

If you need help or information? Ask our reception staff how exactly it works.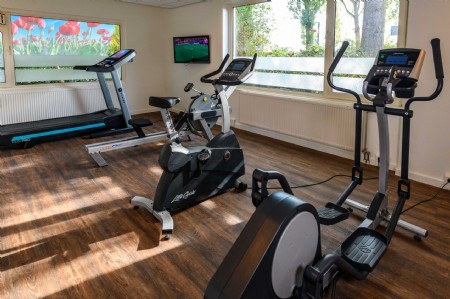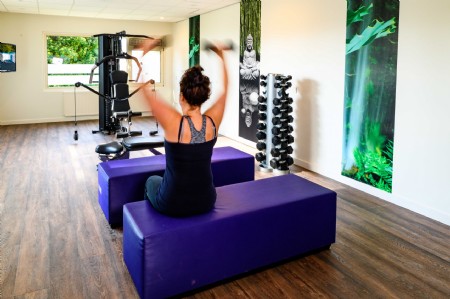 For example, within the surrounding areas you can;

Play tennis and badminton
For more information please visit the website of Tennis center 'De Kegel'
Tennis center 'De Kegel'

Bowling and pool billiards
For more information you can visit the website of Bowling center 'De Kegel'
Bowling 'De Kegel'

Also very close by is our Bistro Bowling where you can enjoy a delicious dinner.
For more information you can visit the website of Bistro Bowling.
Bistro Bowling

To get to the 4 star-shopping center 'Het Stadshart' in Amstelveen take bus 347. It brings you there in ten minutes. In addition to shopping, you can enjoy lunch, go to the theater, the cinema, Pop stage P60 or the Cobra Museum.
For more information you can visit the website of Stadshart Amstelveen
Stadshart Amstelveen

With the bus to the centre of Amsterdam. Within 30 minutes the bus brings you to Amsterdam where you can visit the Rijksmuseum, the Van Gogh museum, and go shopping the P.C. Hooftstraat. From there it is not for-to popular nine streets of the Jordaan, 'the hip artisan area of Amsterdam'. Then there is the possibility to travel by metro to Amsterdam. Metro 51 goes via 'het Stadshart' in Amstelveen to Amsterdam WTC, RAI and the Central Station. For more information please visit the website of Connexxion, the public transport provider of the Netherlands.
9292ov

By bicycle you can enjoy nature in and around Amstelveen, Uithoorn and Amsterdam!
From the hotel you cycle within ten minutes to the river Zuider Amstel and to get the Amsterdam Woods will not take you more than 20 minutes. Either bring your own bike or rent a bicycle (please notify us three days in advance) at our reception.
For more cycle routes you can visit Google maps.
Google maps