Easy access to Schiphol
In just 35 minutes to and from the airport by public transport.

By public transport from the airport to Grand Hotel Amstelveen
From Schiphol Airport you take one bus 199 with destination Waardhuizen Amstelveen.
Departure approx. every 30 min.
Get off at Bus stop Nesserlaan in Amstelveen.
Then it's only a 2 minute walk to the hotel.
Bus ticket for 90 minutes for sale at the bus driver € 6,50

Payment only possible with debit or credit card
For up-to-date info visit: 9292.nl/en

Other possibilities to reach us:

By car or taxi is this about 20 minutes travel time.
Would you like to travel by Connexxion Hotel Shuttle to Grand Hotel Amstelveen?
Go to their website

The Schiphol Hotel Shuttle has its own service desk in arrivals hall 4/Arrivals 4 (next to Starbucks). Here you can visit daily between 07:00 hours and 21:00 for tickets and service. Follow the signs "Amsterdam Shuttle Desk" to arrival hall 4/4 Arrivals at the airport.

Cost: one way
1 or 2 persons = * €18.50 p.p.

Cost: return ticket
1 or 2 persons = * €29.50 p.p.
* discount for 3 or more persons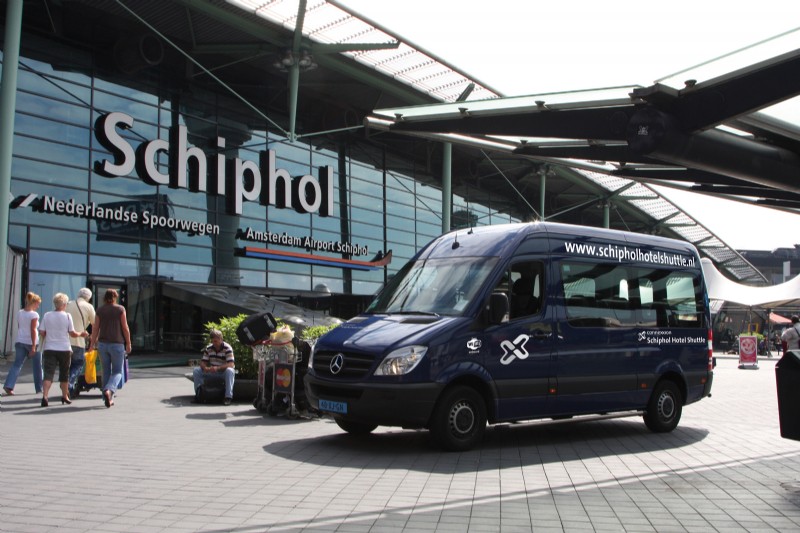 Would you travel by taxi from/to the Grand Hotel Amstelveen?
Then book it at Taxi Electric

If you use their App or book through their website. Guests of Grand Hotel Amstelveen get 5 Euro discount on your first taxi ride. Then you get discount (approx. € 30) from the airport to our hotel.